Uncover The Truth About Root Canal Treatment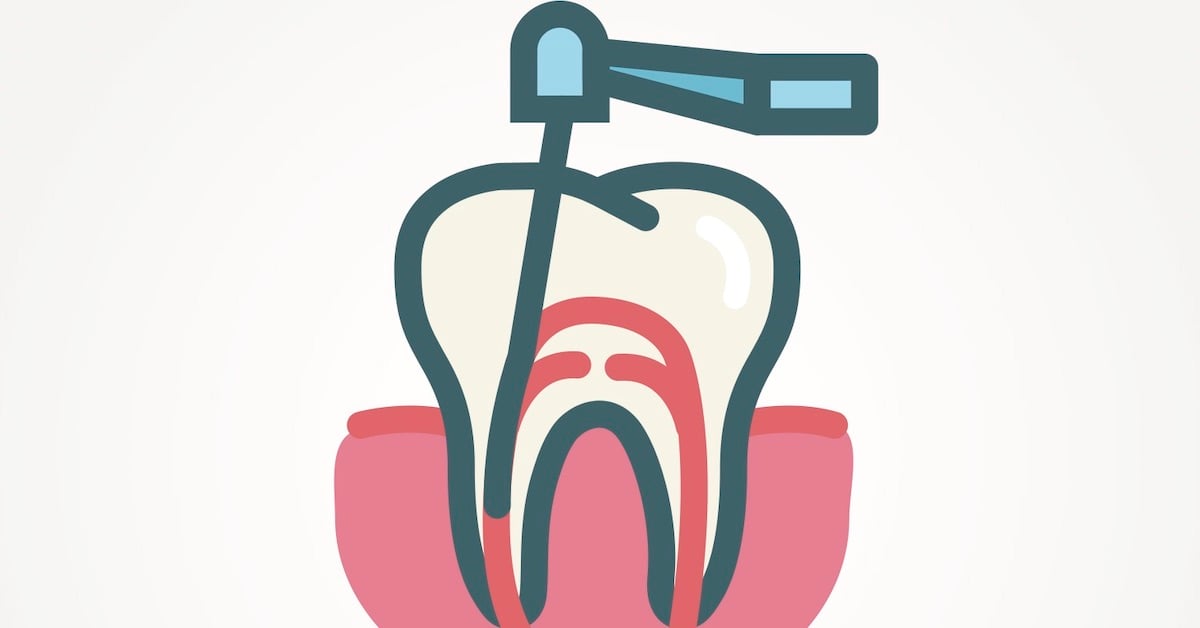 Many people feel anxiety and even fear upon hearing that they need a root canal. After all, most of us have heard horror stories about root canals causing severe pain or leading to a lengthy recovery time. Thanks to modern dentistry, root canal treatment is virtually painless, and the recovery time only takes a few days.
The most pain you'll feel from a root canal is actually the intense pain caused by having an infected tooth. Since the dentist administers local anesthesia before the procedure, you'll only experience minor discomfort for a day or two after the procedure. Keep reading to find out the truth about root canal therapy, which can help diminish any concerns you have about the procedure.
Reasons for Getting a Root Canal
A root canal is a procedure that can save your tooth if it's infected or has advanced decay. This can happen when the tooth's dental pulp, sometimes called the "nerve," becomes exposed to bacteria. If a tooth has a crack, chip, or endures a traumatic injury, bacteria can enter the affected tooth, leading to an infection that causes severe pain. In many cases, a root canal is usually the only treatment available to salvage the affected tooth, and if you delay treatment, the tooth may need to be extracted.
Seven Signs You May Need a Root Canal
If you need a root canal, it's usually due to an underlying problem that worsens over time due to lack of treatment. If you're not sure what signs to look for, contact your dentist if you develop any of these symptoms:
Severe tooth pain that persists
Inflamed, swollen, or red gums
Small bump on the gums that is near the painful tooth
Lingering tooth sensitivity, especially to hot or cold food and drinks
Discolored teeth or dark spots on your teeth
Painful or sore teeth and gums
A persistent bad taste in your mouth
It's best to make an appointment as soon as you notice any of these symptoms, which gives you the best chance of preserving your tooth.
What Questions Should I Ask About Root Canals?
If your dentist suggests root canal treatment, it's normal to have questions about the procedure. Many people wonder about pain management during the procedure or have questions about the length of the recovery period. Consider asking your dentist these questions during your appointment:
What makes me a good candidate for a root canal?
Is there a different option available to treat this problem?
What's involved in a root canal procedure?
What are my options for anesthesia?
How much time will the entire procedure take?
How much pain can I expect during and after the procedure?
What are the risks?
Will my tooth be stronger after the procedure?
How much does a root canal cost?
Will my dental insurance cover part or all of the cost?
What Are the Steps Involved in Having Root Canal Therapy?
It's estimated that dentists perform approximately 15 million root canals a year. The following information can help you better understand what occurs during the procedure:
Scheduling an exam with your dentist is the first step you should take. After examining your mouth and taking x-rays, your dentist will explain the root canal procedure and answer your questions. Before receiving a root canal, you'll take antibiotics if your tooth is infected.
On the day of your procedure, your dentist will use local anesthesia to numb the affected tooth and nearby area. Then, your dentist will isolate the affected tooth with a dental dam, which helps the area stay clean and dry during treatment.
Next, a small hole is drilled into the tooth. This gives the dentist access to the tooth's pulp. The damaged pulp is removed through the hole, and the root canals are cleaned and disinfected.
After rinsing the canals clean, the dentist packs the canals with gutta-percha, a biocompatible filling material that works by protecting the structure of the tooth.
The next step involves placing a temporary filling over the hole at the top of the tooth. Then, you'll be fitted for a temporary crown, which protects the tooth while your permanent crown is fabricated in a dental laboratory.
You'll come back to our office when your permanent crown is ready for placement. After cementing the crown to your tooth, the root canal procedure is complete.
Your tooth will have the same function after your root canal, only without the severe pain and discomfort.
Will I Have Any Pain After My Root Canal?
For the first couple of days after your root canal treatment, your tooth may feel slightly sore. This is normal, though, and the pain will go away after a few days. You can take over-the-counter analgesics to alleviate any pain or discomfort. If you develop swelling, pain, or severe bleeding, let your dentist know right away because this can indicate a serious complication.
What Can I Do to Promote Healing After Root Canal Treatment?
As with all types of dental procedures, it's important to follow the aftercare instructions provided by your dentist. They're designed to promote healing and prevent complications. Follow these guidelines to help you recover quickly from your root canal procedure:
Before you eat anything, you should wait until the numbness in your mouth has completely worn off. This prevents you from biting your cheek or tongue.
Make sure you have received your permanent crown before biting or chewing with the treated tooth.
Practice good oral hygiene by brushing and flossing but try to be gentle around the treated tooth until it's fully healed.
Follow your dentist's aftercare instructions as written, especially concerning pain medication.
Avoid smoking.
Don't wait to schedule an appointment with your dentist if you're suffering from tooth pain. It's important to treat the infected tooth before it causes severe damage. If you wait to receive root canal treatment, it's possible for the infection to spread to other areas.